Games As Art and Kant's Moral Dilemma. Presentation @ the IGDA Phoenix Chapter Meeting, Phoenix, AZ, November 2014

It's All About Me prototype exhibited at the Foundry Art Centre


Given Form

, Juried by Robert S. Davis, Jr, November 13 - December 26, 2014, Foundry Art Centre, St Charles, MO(National)

Because I'm Pretty Sure I'm Right, My Body Is a Fundamental Problem Over Which We Fight For Control, & His and Hers exhibited at EllisCon XXVI


EllisCon XXVI

, Invited by Dave Carter, November 15, 2014, Ellis HH Technical School, Danielson, CT (National)

Feeding Deception, I'm Inviting You To Join Me On The Bandwagon Of My Own Uncertainty, My Body Is A Fundamental Problem Over Which We Fight For Control prototypes exhibited at Delta Center for the Arts. Second Place Winner!


Art and Social Change

, Invited by Dave Carter, juried Jen Delos Reyes, October 2014, Delta Center for the Arts, Stockton, CA (National)

Because I'm Pretty Sure I'm Right prototype exhibited at the Texarkana Regional Arts and Humanities Council


TRAHC's 26th Annual Juried Exhibition

, juried by The Texarkana Regional Arts and Humanities Council, July 2014 The Texarkana Regional Arts and Humanities Council, Texarkana, TX, (National)

I'm Afraid To Be Close To You Because You Might Leave prototype exhibited at the Upper Floor Gallery, Jerome, AZ


Size Matters

, juried by Andrea Bagdon, Suzanne Justice, Devin Kelly, Dennis McGinnis, Tolley Rippon, July 2014, Upper Floor Gallery, Jerome, AZ, (National)

I'm Inviting You To Join Me On The Bandwagon Of My Own Uncertainty prototype exhibited at The Dairy Barn Art Center, Athens, OH


Art We Use

, juried by Craig Nutt, Jennifer Poellot Hannetty, Paul W. Richelson, June 2014, The Dairy Barn Art Center, Athens, OH, (International)

My Body Is A Fundamental Problem Over Which We Fight For Control prototype exhibited at the Delaplaine Arts Center, Franklin, MD


2014 Annual Juried Exhibit

, Juried by Margaret Winslow, April 2014, Delaplaine Arts Center, Franklin, MD, (National)

Til Disability Do Us Part prototype exhibited at the Delaplaine Arts Center, Franklin, MD


Disaster/Resilience

, Juried by Friedje vanGils, Julia Mandeville, Elizabeth Marcilla, Lita Sandoval, October 2013, Harwood Art Center, Albuquerque, NM (Catalog) (International)




Presented at:

Serious Play Conference 2014, Serious Play Association Conference, Los Angeles, CA, July 2014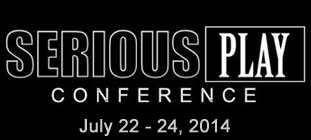 Publication:

"Games as Art and Kant's Moral Dilemma: What Can Ethical Theory Reveal About the Role of the Game Designer as Artist?"
Authors: Theresa Claire Devine, William Andrew Presnell and Samuel Miller
Journal: Games and Culture 2014 9: 277
DOI: 10.1177/1555412014538812
The online version of this article can be found at: http://gac.sagepub.com/content/9/4/277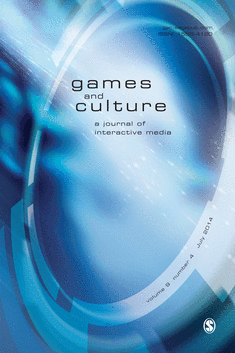 Presentation accepted at:

35th Annual Conference of the South West Texas Popular Culture and American Culture Association, Albuquerque, NM, February 2014 <







Poster presented at:

EX-STATIC - Excellence in Science, Technology and Team-based Interdisciplinary Creativity, Glendale, AZ, February 2012


Til Disability Do Us Part, His and Hers, What's In It For Me? exhibited at the Phoenix Art Museum August 24 and 25 2013!







His and Hers exhibited at the Games + Learning + Society conference 9.0
http://glsconference.org/art/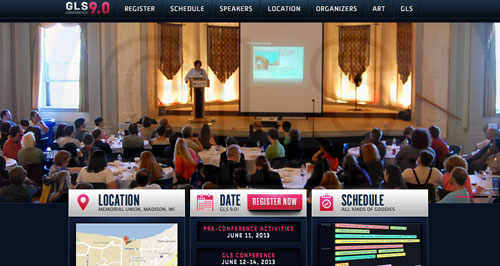 Considering Games as Art - August 2011 IGDA Meeting


© 2007-

2014

Zamtox,LLC. All rights reserved.